My name is Camilla Kvarsnes, originally from Fredrikstad, Norway, and is now living in Mandelieu (a small town next to Cannes) on the French Riviera.
I think I'm a creative mathematician, and it was mathematics that first became the career path. As a newly trained financial auditor, I worked for 4 years at Aker Brygge in Oslo before I found life had more to offer than accounting and career hunting.
In 2002, I moved to to Mandelieu to learn French, together with the man in my life, Bjorn (been a couple since 1992 and married since 2000).
It took a year before we could communicate in French at an acceptable level. Then it was to find a job ….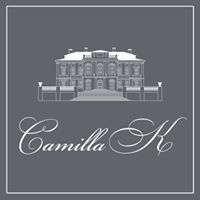 This time it was the creativity that won. In the spring of 2004 we opened the interior store "CamillaK".
In August 2007, we became parents of twin boys while we expanded the store. We have been lucky with great years, both as parents and shop owners.
Now that "CamillaK" has been running for 14 years, it is time for new challenges. We close the doors to the store in late September, but you who enjoyed visiting us can still find tips on the products and lifestyle here on my blog.
I love interior design and I love to visit and experience new places where you can find good food, delicious wine and magic atmosphere. On this blog you will find news from the suppliers of CamillaK, travel tips from the French Riviera, Provence, Champagne, Paris, French and Italian Alps, Piedmont, Tuscany, Rome, Venice, New York etc, etc .. …
There will also be some wine tips, music tips and fashion tips;)
Hope you and I will meet often here on my blog 🙂
XOXO CamillaK