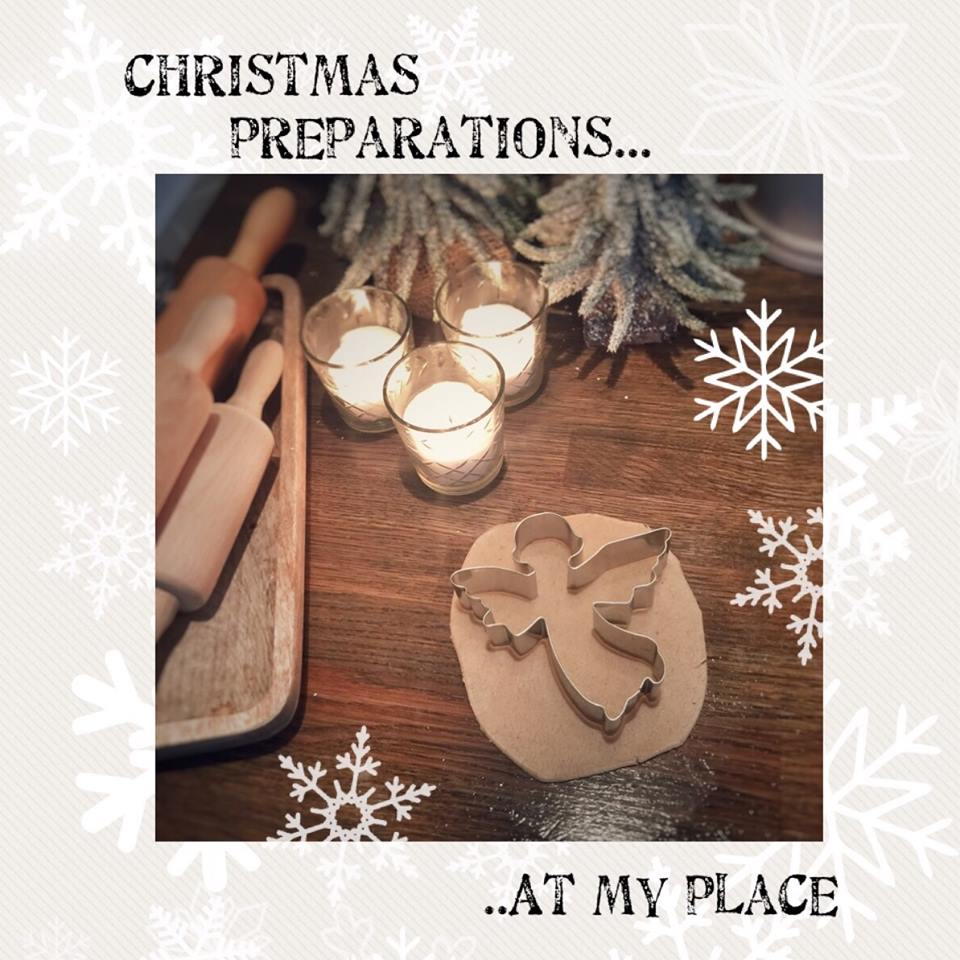 Making gingerbread is a Christmas tradition that we do the last week before Christmas, every year. We invite my parents, and together we enjoy baking cookies before we eat dinner around a festive table.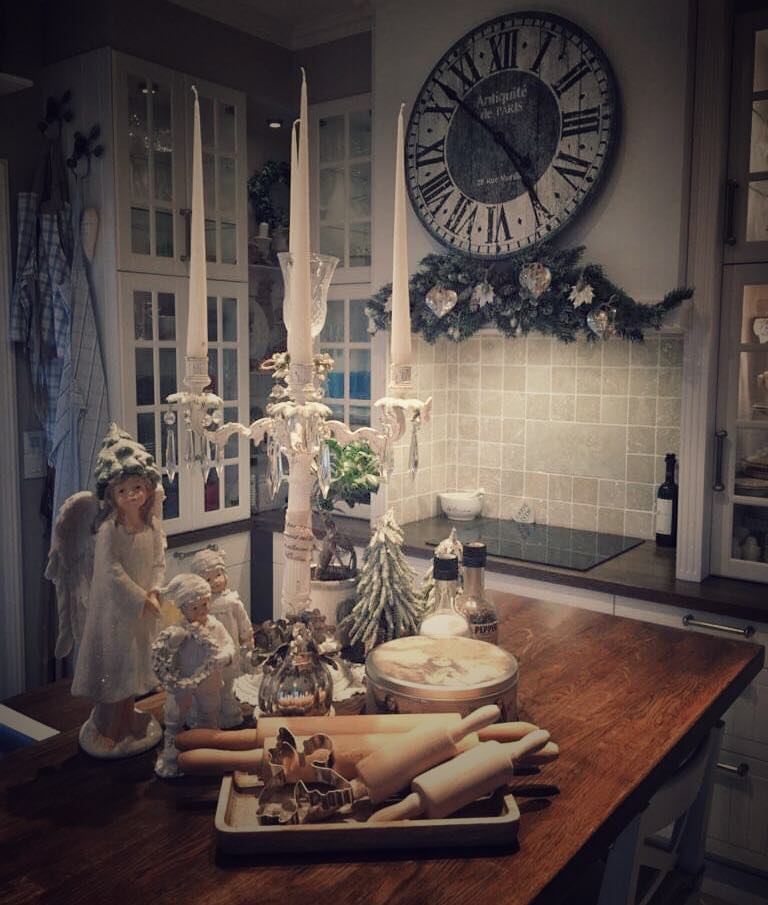 Three generations managed to bake these goodies to the cookie jar this year. The cake angels are great to hang on mugs or glasses, and they taste good together with tea, coffee and even with champagne…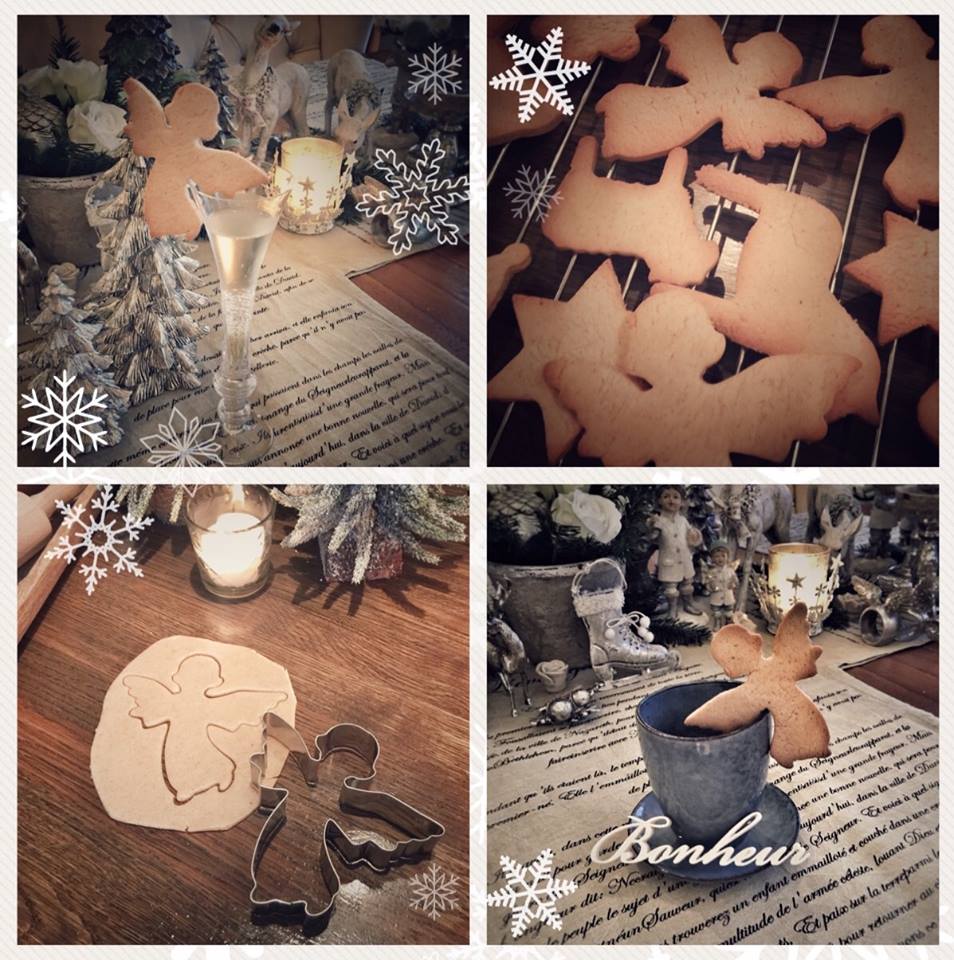 They are also great to use as place cards if you write names on them with decorating icing!
If you don't have an angel cake cutter, there are many of the traditional cake cutters that you can use. Just bend them or make a cut in them, before baking, so they fit on your mugs / glasses. The only limit is your imagination…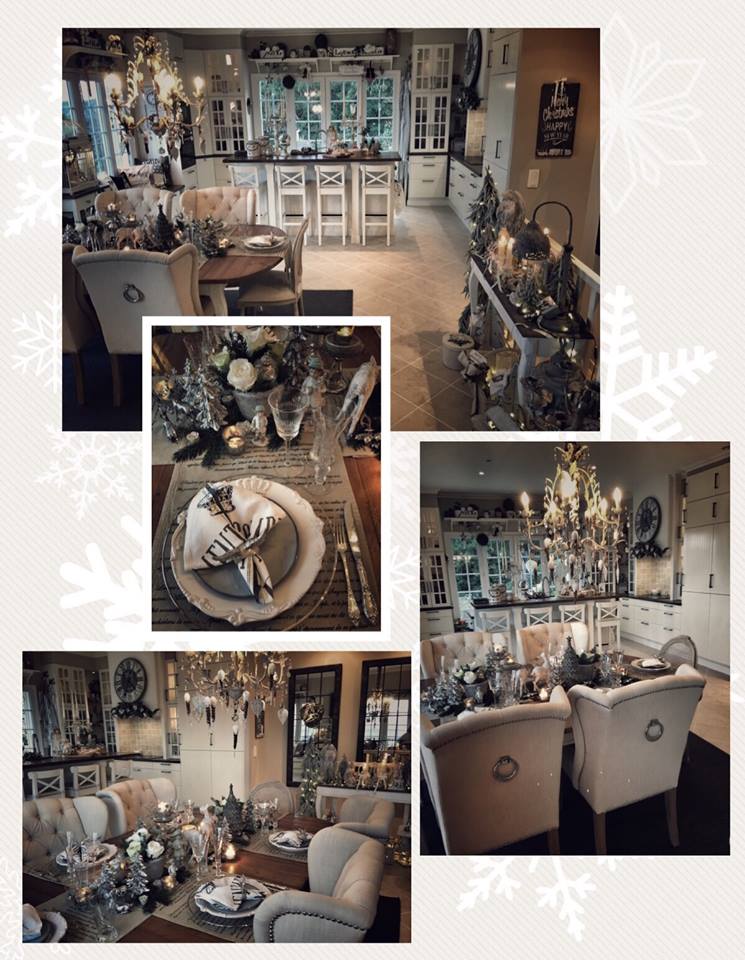 Our Christmas table is always decorated with glasses, cutlery and decorative plates,
that we received as wedding gifts, over 18 years ago…
…pluss decorations from CamillaK…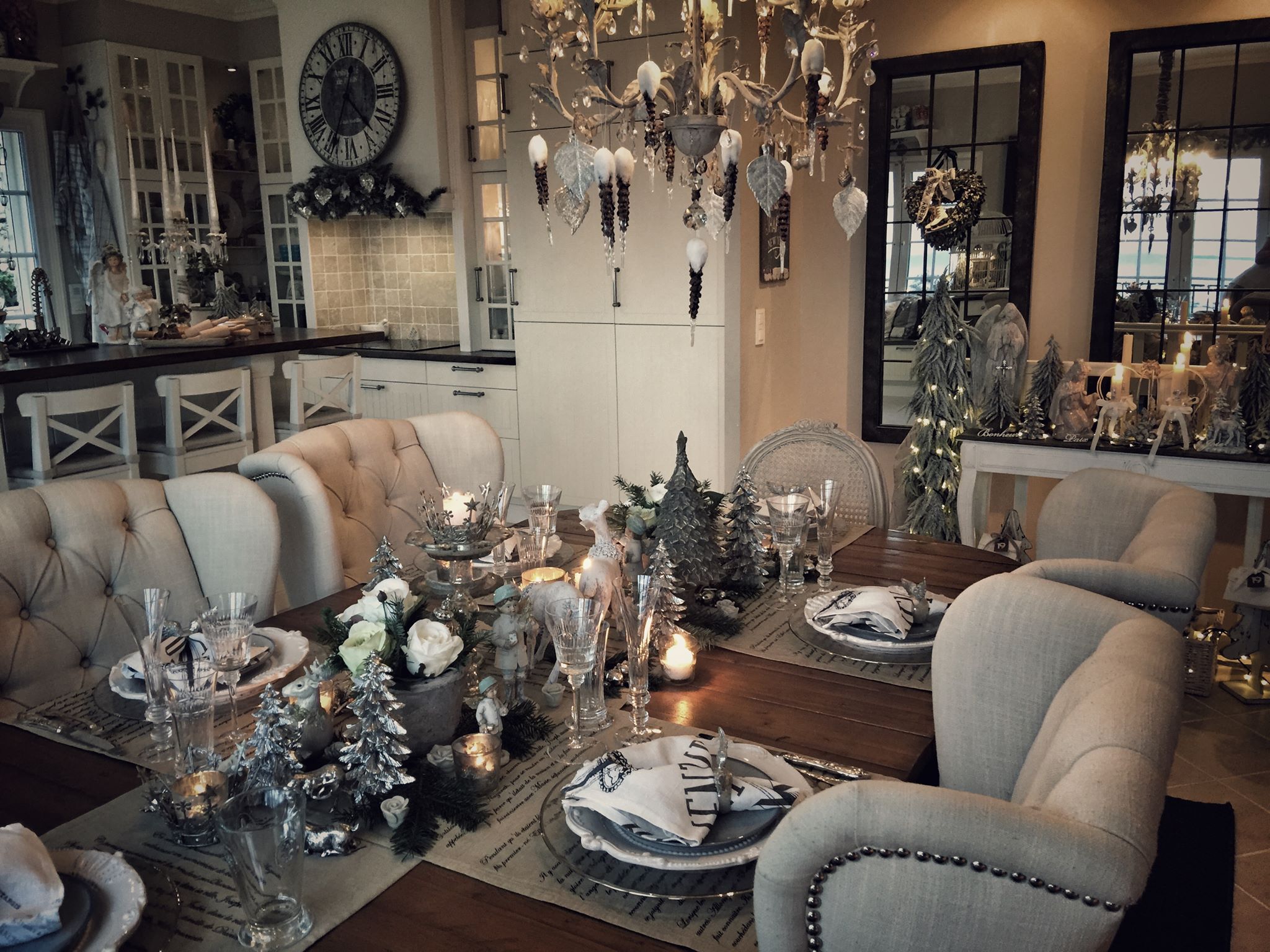 By the way, the glasses come from "Steninge Castle" in Sweden and it was this castle we looked at when we designed the logo for CamillaK…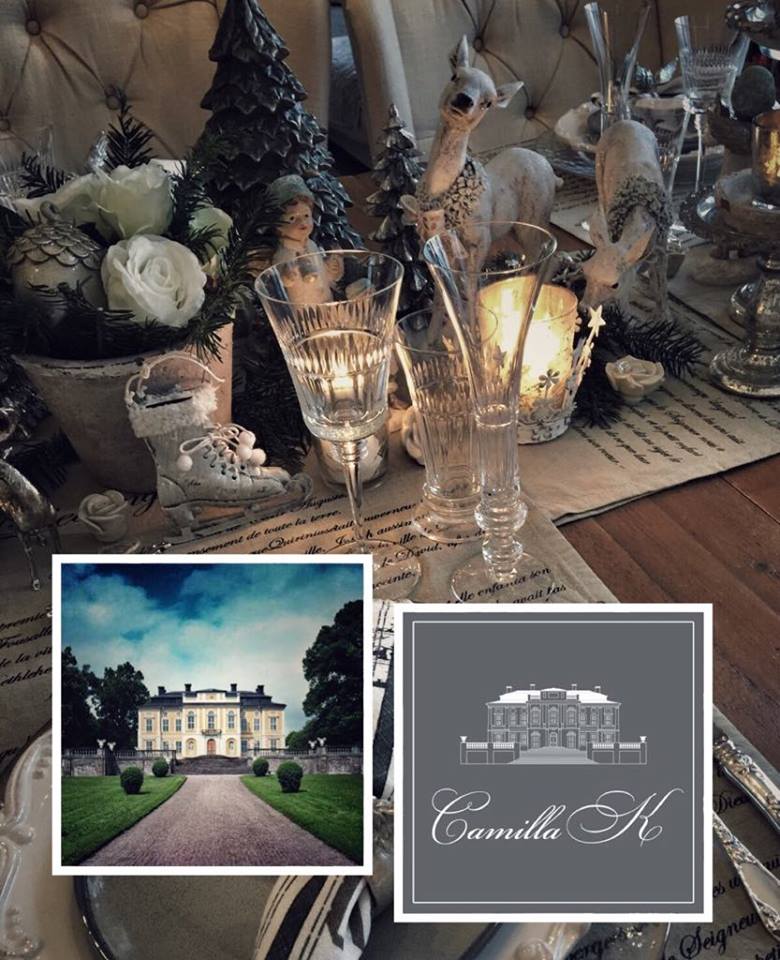 The last week before Christmas is also a time for gift wrapping.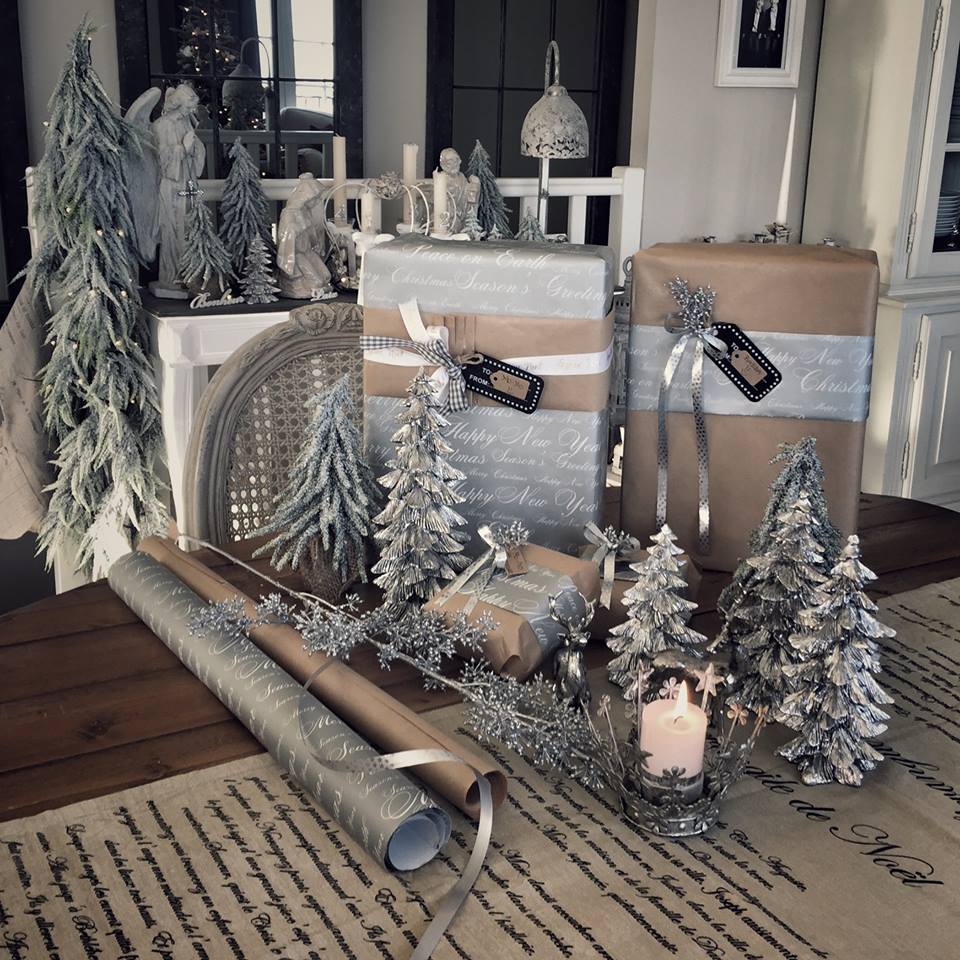 A little tip, is to wrap the presents with affordable plain paper…
…and decorate with more expensive paper, ribbons, a simple herb or greenery or some leftover Christmas decorations tied onto the top.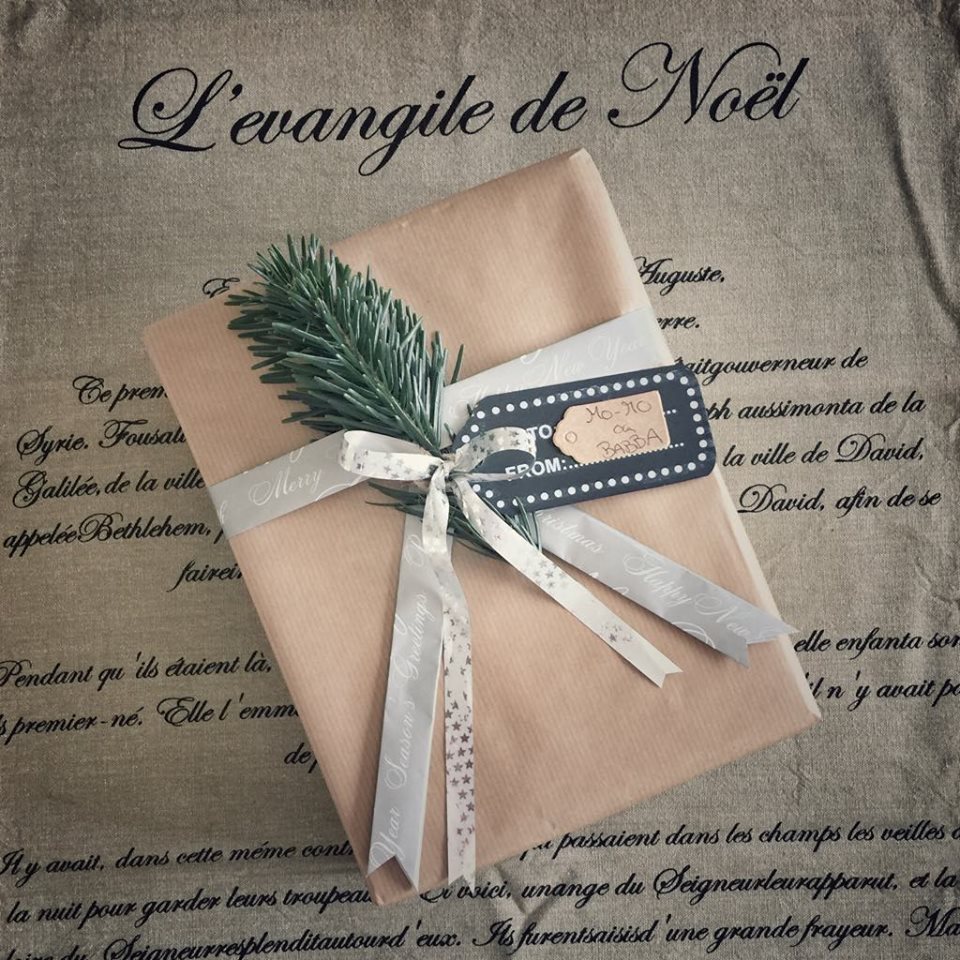 This was a little taste of my Christmas preparations…
Now I'll have an «angel» and cup of tea,
wrap the last Christmas presents,
and listen to Christmas songs…